Mission
At Singing Cedars, we strive to preserve childhood by providing a healthy environment that meets children in a holistic way, and to meet the growing child with an inspiring curriculum that fosters imagination and a life-long love of learning.
Programs
Early Childhood
The mixed-age kindergarten serves children between ages three and seven years old. Considered a "forest kindergarten", this class begins each day outdoors, and a Waldorf-based curriculum is brought within the context of nature. An indoor classroom space is used during the coldest weeks of winter, and for our afternoon extended care program. Throughout the year, we celebrate the changing seasons through song, story and special festival preparations. 
Daily Rhythm

Forest walk & free play
Circle or Story
Snack
Free play & daily work
Tidy up
Good-bye & game

Weekly Rhythm

Monday (rice day) - watercolor painting
Tuesday (barley day) - crayon drawing
Wednesday (millet day) - bread baking, churning butter
Thursday (bread day) - washing, grinding grain
Friday (oatmeal day) - special projects
Faculty
Tawni Griffen-Carmitchel
Lead Kindergarten Teacher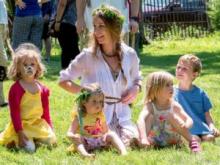 Jill Weber
Lead Kindergarten Teacher
Grades
Children ages 6 and up experience the multidisciplinary approach to learning through the rhythm of the day. There is a deep connection to the environment as our lessons are integrated with observations and interactions in nature. Our grades classrooms provides a calming influence for the focused learning and restful times of the day. The curriculum is taught in a block system, each being 2-4 weeks long. 
Daily Rhythm
Morning Lesson (subjects include Arithmetic, Language Arts, Form Drawing, and Nature Study)
Snack and Recess
Specialty Class (Spanish, Painting, Gardening, Movement, etc.)
Lunch and Recess
Rest and Read Aloud
Forest Walk, Music or Handwork
Chores
Check-in
Faculty
Tammy Scott Haessler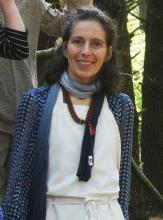 Martha Mullenneaux Sperry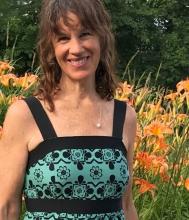 Agustín Griffin Harless
Grades Resource Teacher: Spanish, Music and Natural Crafts